CATEGORIES
LATEST NEWS
CONTACT US
ADD: No.235,Huanchengdong Road,Huzhou,Zhejiang,China
TEL: 0086-572-2157374
FAX: 0086-572-2146389
E-mail: sales@plantextractpowder.com

> Ratio Extract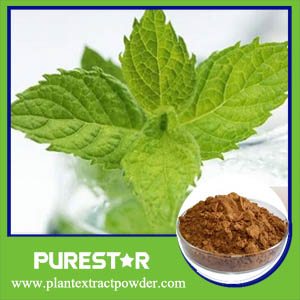 Vanilla Extract
Appearance:Brown Powder
Specification:5:1,10:1,20:
Part Use:Leaf
Botanical Source:Tahitian Vanilla
Product description: Huzhou Purestar Biochem Co.,Ltd is provide the reliable quality Vanilla Extract with ISO,KOSHER,HALAL.
PRODUCT INTRODUCTION
Vanilla Extract
Part used: Leaf
Specification:5:1,10:1 20:1
Description:Pure Plant Extract Organic vanilla
Appearance:Brown Powder
Flavor & Odor:Characteristic
Particle size:100% pass 80 mesh
Description of Vanilla Extract
Vanilla Extract Powder is the most popular way that vanilla is used by home bakers. Vanilla Extract Powder is produced by steeping the vanilla beans in an alcohol and water solution for several months, sometimes with sugar added, thereby producing a clear dark liquid with a rich flavor that is highly aromatic. There are two fold and three fold extracts, called essences, but these are very strong and are mainly used by professionals. Do not add vanilla extract powder to hot liquids as the alcohol evaporates, along with some of the vanilla flavor.
Function of Vanilla Extract
1. Gives a full-bodied vanilla taste with lingering aromatic richness which is very pleasant and satisfying in taste.
2.Imparts a rich vanilla flavour with a full aromatic background taste which can be described as a hint of caramel with sweet resinous sensation which enfolds the inner creaminess of vanilla taste.
3.Particularly recommended for flavouring premium ice-cream, milk shakes, chocolate products, toffees, milk candies and bakery products such as cookies, cakes, cream filling and wafers biscuits.
Application of Vanilla Extract
1. Vanilla Extract Powder Applied in health product field.
2. Vanilla Extract Powder Applied in pharmaceutical field.
3. Vanilla Extract Powder Applied in health drink, food and medicine.